Embrace Original Ayurveda for life's Challenges
Maharishi Ayurveda Hospital is best ayurvedic hospital in India and one stop solution for all your health problems. You'll Experience a Unique Method That Combines Historical Ayurveda Restoration with Western Medical Studies to Gain Stay-Enriching Results. This Is an Area Where You Will Reconnect with Your Internal Self and Rejuvenate Your Frame, Mind, Spirit, and Soul at the Same Time as Being One with Nature. We Placed in Shalimar Bagh, North Delhi, Maharishi Ayurveda Medical Hospital Is North India's 1st NABH-Approved Ayurveda Hospital, We're CGHS Empaneled and Take Delivery of All Predominant Health Insurance. for Over 30 Years, We Are Proud to Have Handled Guests from Over One Hundred Countries, Facing All Kinds of Fitness Troubles with the Highest Achievement and Delight Charge.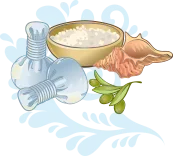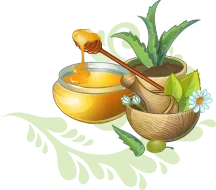 Why Are We Exclusive?
Maharishi Ayurveda Hospital has been established through the impressed vision of his quality Maharishi Mahesh Yogi. Maharishi written material talks of holistic health care system to create a disease-free society and nation that is well attributed through the institution of this hospital. We also provide a lectures on Ayurvedic modus vivendi and principles, Sthapatya Veda (Vedic Construction), Yoga therapies, Jyotish, religious writing Poojas (worship),etc. Maharishi Ayurveda Hospital has been authorized with NABH (National certification Board for Hospital & Health care suppliers Standard), that is recognized by the International Society for Quality in Health-Care.
We Offer Authentic Written Material Health Care Therapies With:
Highly intimate Ayurvedic Doctors (Vaidyas)
Skillful & caring Therapists
Balanced seasoner formulas applied altogether treatments & therapies
Ayurvedic Diet
Our Values
Excellence in Ayurveda
We're Especially Knowledgeable About Ayurveda and Understand a Way to Apply It Practically in Your Life and Come Up with Better and Superior Care.
Passion for Results
We Treat Contemporary Fitness Problems with a Historic Understanding of Ayurveda Higher and Greater Holistically Than Each Person Else. .
Soul Component
We Are Moral in Our Approach to Remedy and Heal with Compassion and Promise to Offer the Best Service Fine to All.
Nowadays We're Facing Several Health Issues. We're Facing Pollution. We're Going Through Joint Pains Because of Insufficient Exercise, Posture Troubles, and Inadequate Food Regimens. We're Facing Blood Strain Due to Our Stressful Schedules and Imbalanced Food Plan. We're Facing Mental Problems Like Tension, High Blood Pressure, and Various Kinds of Stress Because of Our Demanding Professional Lives. Those Issues Do Now Not Let Us Enjoy the Life That We want the Solutions for Those Lie in Ayurveda. We at Maharishi Ayurveda Hospital Understands Your Desires and Has Designed the Carrier to Provide You with Higher and More Advanced Care Than Anybody Else. Due to the Fact We've Excellence in Ayurveda
We Provide You with a Fine Mixture of Professional Medical Consults, Way-of-Life Advice and Tested Interventions Like Medication and Panchakarma Treatments to Help You Live 100% of Your Life. Current Ayurveda Groups Had Been Around for Many Years and Because They're Stuck on the Same Superficial Idea of Ayurveda, They Have the Equal Quick Comings of Just Limiting Ayurveda to Natural Preparations.
Maharishi Ayurveda Took a Sparkling Appearance and Decided That a Holistic Method Changed into Needed and That's Why We Advanced Our Clinics, Which Gift the Maximum Holistic and Undiluted Model of Ayurveda. The Proven Idea of Holistic Ayurveda Is Tons More Advanced Because It Backs on the Better Amount of Ayurvedic Information Ensuing in Higher Scientific Remedy, Mainly in These Days' Modern Existence.