Vision
Creating a disease free society
Mission
To make Maharishi Ayurveda the centre stage of global health care system through holistic Vedic approach for mind and body.
Embrace Original Ayurveda for life's Challenges
Maharishi Ayurveda Hospital embodies the visionary philosophy of His Holiness Maharishi Mahesh Yogi Ji, dedicated to establishing a holistic healthcare system for a disease-free society and nation.
At Maharishi Ayurveda Hospital, we invite you to embrace the power of original Ayurveda to overcome life's challenges and achieve optimal health and wellness. As the best Ayurvedic hospital in India, we offer a comprehensive range of treatments and therapies that combine the ancient wisdom of Ayurveda with modern medical studies, resulting in enriching and life-changing results.
Our approach to healing is centered around restoring the balance between the body, mind, and soul. We believe that true health can only be achieved when there is harmony between these three elements, and therefore our treatments are designed to not only address physical health issues but also promote mental, emotional, and spiritual wellbeing.
Located in the serene and peaceful Shalimar Bagh neighbourhood in North Delhi, our hospital is the first NABH-approved Ayurvedic hospital in North India. We are also CGHS empanelled and accept all major health insurance, making our treatments accessible to a wide range of patients.
Over the past 30 years, we have had the privilege of treating guests from over 100 countries, all facing different types of health issues. Our team of highly skilled and experienced Ayurvedic physicians, therapists, and staff are committed to providing the highest quality of care to each and every patient, resulting in high success rates and satisfaction levels.
Our hospital stands out for its dedication to providing authentic Ayurvedic treatments, as well as our commitment to educating our patients on the principles of Ayurveda and related Vedic sciences like Sthapatya Veda, Yoga, Jyotish, and Vedic worship.
Join us on a journey towards lasting health and wellbeing, and rediscover your true self as you connect with nature and rejuvenate your body, mind, spirit, and soul.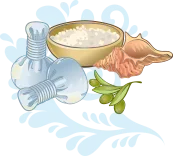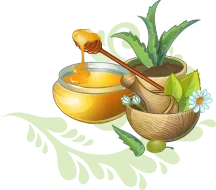 Why choose us?
Maharishi Ayurveda Hospital provides unparalleled Ayurvedic treatments that are truly exceptional because of
In-house team of the most qualified and experienced Maharishi Ayurveda Vaidyas (Ayurveda doctors)
In-house manufactured products, supplements, and oils of the highest quality and efficacy
Highly trained Panchakarma therapists who receive regular training from industry experts ensure top-quality care
Complete staff practices Transcendental Meditation, enabling them to heal from the level of Pure Consciousness
5-star rooms and service quality for comfortable stay
All Ayurveda therapies are performed as per the Ancient Texts of Ayurveda with no cost-cutting shortcuts tolerated
Personalized therapies with specific ratios of oils, strokes, pressure, and duration for different guests suited to their Dosha (body constituency)
Our Values
Ayurvedic Excellence
We have extensive knowledge and practical experience in Ayurveda, allowing us to provide the best possible care for our patients.
Results-Driven
Our passion for results means that we take a holistic approach to treating modern health issues using ancient Ayurvedic principles.
Compassion and Ethics
We believe in treating our patients with the utmost compassion and care, and are committed to upholding the highest ethical standards in everything we do.
Nowadays, with pollution, sedentary lifestyles, and imbalanced diets, we face numerous health issues, such as joint pains, high blood pressure, mental stress, and more. At Maharishi Ayurveda Hospital, we understand these challenges and offer a superior and advanced level of care than any other provider. Our team of experienced Ayurvedic doctors offers a comprehensive approach that includes medical consultations, lifestyle advice, and proven interventions like medication and Panchakarma treatments.
Unlike other Ayurveda providers, we have taken a fresh approach and developed a holistic and undiluted model of Ayurveda that combines ancient wisdom with modern knowledge. We believe in a more advanced and effective approach to healthcare that is based on a deeper understanding of Ayurvedic principles. With our commitment to excellence in Ayurveda, we provide you with the best possible care to help you live life to the fullest.
Our team of internationally acclaimed Vaidyas are the backbone; their profound knowledge and years of experience have helped patients in attaining a healthy living.
1 Millon+
Happy Customers
Present in Over
30 Countries
1st Global
Ayurveda Company
35+ Years of
Legacy & Learning
Book Your Reservations