Pain Management
Stressful Living, Unhealthy Eating Habits, a Possible Injury, or an Underlying Disease: There Can Be a Series of Reasons to Experience Body Pain. At the same time as slight soreness in muscle mass Is taken into consideration as the frame's natural Mechanism to deal with Low tiers of infection, regions with chronic or Acute pain should not Be ignored. Herbal Formulations and Treatments Derived from Ayurveda Have Proven Effective for Pain Management in Patients of All Ages. There Is No Need to Worry About Whether Pain Management Doctors Near Me Are Available or Not, or Whether I Should Consider Back Pain, Neck Pain, Arthritis Pain to Doctors or Not. So, if You Have Pain or Are Worried, or Want to Get Rid of Your Pain, Don't Worry. Then You Are at the Right Place! at Maharishi Ayurveda, We Believe in Providing a Lasting Treatment Through Eliminating the Factors That Lead to Pain and Strengthening the Muscles.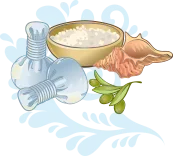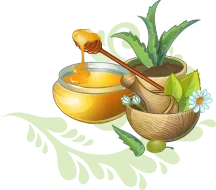 Types of Pains
Joint Pain

Joint Pain May Be Resulting From Many Sorts of Injuries or Situations. It Can Be Related to Arthritis, Bursitis, and Muscle Ache. Regardless of What Causes It, Joint Pain May Be Very Bothersome.

Arthritis Pain

Rheumatoid & Osteoarthritis etc are Major Arthritis Pains . The Primary Symptoms of Arthritis Are Joint Pain and Stiffness, Which Normally Get Worse With Age.

Back Pain

Physical Soreness Happening Everywhere at the Spine or Back, Starting From Moderate to Disabling.

Neck Pain

Pain Within the Neck and Shoulder That Varies in Depth, and Can Sense Achy or Like an Electric Powered Surprise From the Neck to the Arm.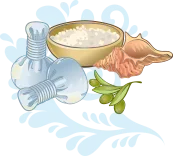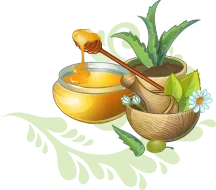 We Distinguish Ourselves With Our Ache Management Treatment That Makes Use of Manner of Life Exchange, Natural Oils, Ayurvedic Massage, Diet, Pressure Manage and Meditation. Our Group of Expert Ayurvedic Vaidyas (Medical Doctors) Will Offer Insights Into the Beginning Vicinity of Ache and Our Specific and Personalized Remedies to Manage It.
Targets and Goals
Apprehend the Factors Which Might Be Inflicting Ache and Save You Them From Occurring in Future.
Obtain a Healthy, Lasting, and Ache-Unfastened Life in a Holistic and Nourishing Way, Without the Consumption of Painkillers.
Continue to Keep Entire Physical and Intellectual Well-Being, Even After the End of Your Software, Through Diet and Way of Life Adjustments and Ayurvedic Dietary Supplements.
Achieve a Balanced Vata Which Is Recognized Because the Number One Reason of Ache.
Recommended for
Humans Who've Suffered Harm, Trauma, Contamination, or Inflammation.
People who suffer from chronic or acute physical pain.
Individuals Who Suffer From Persistent or Acute Bodily Pain.
Folks Who Are in Any Other Case Healthy but Are Aiming to Bolster Their Muscle Mass and Widespread Properly-Being.
Individuals Who Be Afflicted by Vata Imbalance.