THE AYURVEDIC WAY
WEIGHT LOSS CLINIC IN DELHI
Maharishi Ayurveda Hospital in Delhi's Shalimar Bagh is a trusted and authentic destination for effective Ayurvedic weight loss treatments. Our team comprises highly qualified doctors and therapists who provide personalized care and supervision to each patient. As a certified Ayurvedic healing and wellness center, we specialize in offering a comprehensive four-step approach to tackle weight problems. Our weight loss process involves a combination of detoxifying techniques, custom medicines, diet plans, and lifestyle modifications, all tailored to the unique needs of each individual. With our expertise in Ayurvedic weight loss treatments, we are committed to helping you achieve your health goals and experience the benefits of a healthy and balanced life.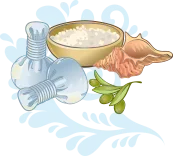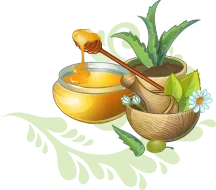 Objectives and Benefits of Maharishi Ayurveda's Weight Loss Program
Our ayurveda doctors can help you lose weight in a healthy, holistic, and nourishing way by providing personalized weight loss plans based on your body type and imbalances. They take into consideration your lifestyle, diet, and habits to create a plan that works for you.
We aim to help you preserve your ideal weight even after the weight loss program has ended by imparting knowledge of diet, lifestyle, and supplements learnt at Maharishi Ayurveda. This helps you maintain a healthy weight in the long run.
We take a holistic approach to weight loss and aim to understand the root cause of imbalances in your body structure, which can lead to weight gain. Our doctors identify the underlying causes and create a personalized plan to address them.
Our weight loss program focuses on resetting your physiology's system and processes to obtain a balanced Agni (digestive fire), which helps you digest food better and absorb nutrients correctly. This is essential to achieve and maintain a healthy weight.
Methodology for Achieving Ideal Weight with Maharishi Ayurveda
Daily consultations with Vaidyas (Ayurveda Doctors) to assess your body constitution and health status
Digestion assessment followed by a personalized Food Plan & Health Plan to promote healthy weight loss
Measurement and monitoring of weight and body composition to track progress and make necessary adjustments
Utilizing the science of authentic Ayurveda to help achieve an ideal weight suitable for your natural body constitution
Knowledge sessions on Ayurvedic Principles of body balance, natural weight loss, and eating right.
Ayurvedic recipes and cooking classes to help you incorporate healthy and nourishing foods into your diet.
Book Your Reservations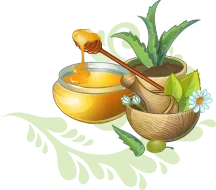 Who can benefit from our healthy weight loss program?
Overweight individuals seeking healthy weight according to their body type and constitution
Non-overweight individuals aiming for holistic physical fitness and appearance enhancement
People with lifestyle issues caused by imbalanced weight, such as high blood pressure, LDL cholesterol, diabetes, etc.
Individuals aiming to shed some pounds and adopt a healthier lifestyle
Those interested in Ayurveda principles for maintaining a healthy weight and lifestyle
People addressing the root cause of weight issues instead of treating the symptoms
Individuals seeking personalized and comprehensive weight loss and wellness solutions that consider their unique body type, lifestyle, and health concerns.