Stress Buster And Mental Boost
Stress Buster And Mental Boost
THE AYURVEDIC WAY
Stress Buster and Mind Boost
Stress is a common experience for many individuals, and if left unaddressed, it can lead to a range of underlying diseases. Fortunately, Ayurveda offers therapeutic facilities to help reduce stress and its related ailments. By combining herbal oils, supplements, and therapies such as guided meditation, Ayurveda has been successful in promoting a healthy mind and body for thousands of years.

At Maharishi Ayurveda, we offer a thoroughly researched Ayurvedic formulation to calm anxiety through our stress buster and mind boost program, making a stress-free life a reality. Our team of expert Ayurvedic vaidyas (doctors) will determine the underlying causes of your stress and provide personalized treatments to address them without straining the body.

Through our program, you will have access to a range of Ayurvedic therapies and treatments tailored to your specific needs, including lifestyle and dietary recommendations, herbal supplements, and stress-reducing therapies. Our aim is to help you achieve a state of balance and relaxation, allowing you to manage stress and promote overall wellness.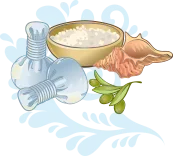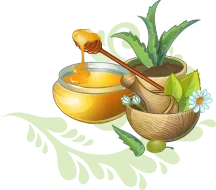 Benefits of our Stress Management Program
Identify the root causes of stress and develop a plan to prevent their recurrence.
Achieve a calm and stress-free mind using a holistic and nourishing approach, guided by our expert doctors.
Sustain a stress-free lifestyle and promote mental well-being even after completing the program, using transcendental meditation, herbal oils, diet, and Ayurvedic supplements.
Restore balance to your Vata and Pitta doshas by resetting your daily routine and adopting healthier eating habits.
Develop a personalized lifestyle plan that includes daily routines and self-care practices to promote mental and physical well-being.
Gain knowledge about the principles of Ayurveda and how to apply them to maintain a healthy and balanced lifestyle beyond the program.
Who can benefit from our stress management program?
Individuals who experience frequent or occasional episodes of anxiety or stress and seek a natural and holistic approach to manage their symptoms.
Those with sound mental health who wish to lead a happier, healthier, and more productive life through the nourishment of their mind, body, and spirit.
Anyone seeking a comprehensive approach to wellness that addresses their physical, mental, and emotional needs.
People who experience extreme negative emotions and are constantly irritated, and wish to learn effective techniques for managing their stress levels.
Components of our Stress Management Program
Herbal supplements and formulas to support the nervous system, promote relaxation, and balance the mind and body
Ayurvedic therapies such as Abhyanga (oil massage), Shirodhara (oil pouring on forehead), and Nasya (nasal therapy) to calm the nervous system, reduce stress, and enhance mental clarity
Guided meditation and pranayama (breathing exercises) to promote relaxation, improve focus, and reduce anxiety
Lifestyle recommendations based on your Ayurvedic constitution and imbalances, including diet, daily routine, and exercise to support stress management and overall well-being.
Book Your Reservations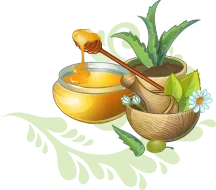 Book Your Reservations