Anti Aging & Inner Radiance
Anti Aging & Inner Radiance
THE AYURVEDIC WAY
Anti-Ageing and Inner Radiance
Ayurveda, the ancient science of holistic healing, holds the key to achieving a flawless and youthful-looking skin. With its natural and chemical-free approach to skincare, Ayurveda has been renowned for centuries for preserving the radiance and youthfulness of the skin, irrespective of one's skin type. Our Anti-ageing and inner-radiance program is designed to rejuvenate and revitalize your skin through a meticulously researched blend of ayurvedic herbs and minerals that support inner healing. At Maharishi Ayurveda, we believe in a holistic approach to nourishing the mind, body, and spirit to help you achieve a healthy, glowing skin, and inner radiance with fewer age-related wrinkles. What sets our program apart is that we achieve this without putting any strain on the body, providing a safe and effective solution for anti-ageing. If you're looking for an Anti-ageing Treatment near you, look no further than Maharishi Ayurveda.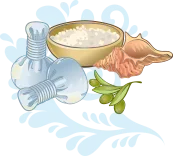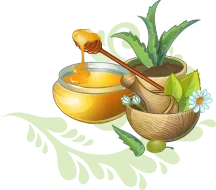 Key Benefits of Maharishi Ayurveda's Skin Care Program
Achieve radiant and healthy skin with our holistic and nourishing approach under the expert guidance of our experienced doctors. Our Ayurvedic treatments use natural and organic ingredients to address the root cause of skin issues and provide long-lasting results.
Our team of experts will help you understand the imbalances in your body that have caused poor skin health and provide customized solutions to address them. We believe in empowering our clients with the knowledge and tools to maintain healthy skin for the long term.
Our program doesn't just offer a temporary fix, but a sustainable solution to maintain your ideal skin even after the end of the program. Our doctors provide personalized diet, lifestyle, and supplement recommendations to ensure that your skin stays healthy and radiant.
We focus on improving your digestive fire (agni) by resetting your body's physiology through Ayurvedic treatments and therapies. A balanced digestive fire helps in better digestion and absorption of nutrients, leading to healthier and radiant skin from within.
Who can benefit from our holistic skincare program?
Ideal for those with dry, patchy skin, acne, and other skin issues seeking a natural and holistic solution.
Suitable for individuals looking to improve the overall health and appearance of their skin.
Beneficial for people aiming for a radiant and glowing complexion from within.
Individuals who are experiencing premature signs of aging such as fine lines, wrinkles, and age spots.
People who are exposed to environmental factors that can damage the skin such as pollution, UV radiation, and harsh weather conditions.
Individuals with sensitive skin who are looking for natural and gentle solutions to address their skin concerns.
People who have tried various skincare products and treatments but have not seen significant improvements in their skin health.
Methodology for Achieving Radiant Skin
Daily consultations with experienced Vaidyas (Ayurveda doctors) to monitor your skin's progress and provide personalized guidance for achieving your skin health goals.
Comprehensive digestion assessment, followed by a customized food plan and personalized health plan to address any imbalances that may be affecting your skin health.
In-depth study of the underlying reasons for the poor condition of your skin, including weight and body composition monitoring to ensure optimal results.
Daily yoga sessions, both personalized individual training and group sessions, to help improve circulation, promote relaxation, and enhance overall skin health.
Lifestyle recommendations and activities that promote healthy skin and ideal metabolism, including learning new healthy habits and routine analysis with personalized solutions.
Introduction to our in-house manufactured Ayurvedic supplements and combination herbs to boost skin health and natural body balance.
Knowledge sessions on Ayurvedic principles of body balance, natural weight loss, and eating right, along with Ayurvedic recipes and cooking classes to promote healthy skin from within.
Book Now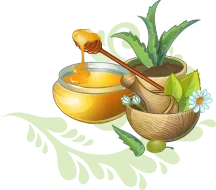 Book Your Reservations