Anti Aging & Inner Radiance
Anti Aging & Inner Radiance
Anti-Ageing and Inner-Radiance
The science of Ayurveda hides secrets to a perfect skin and offers chemical-free and lasting treatments for anti-ageing. With a 100 percent natural approach to rejuvenate and revitalize the skin through herbs and minerals. Ayurveda has been known for thousands of years to retain skin's radiance and youthfulness regardless of skin type. Our Anti-ageing and inner-radiance program relies on meticulously researched ayurvedic formulation that supports skin health through inner healing. Yes,if you are searching Anti Ageing Treatment Near me or looking at your near place , then you are at right place . We, at Maharishi, believe a holistic nourishment of mind, body, and spirit to present you a healthy, glowing skin, and inner radiance with less age-related wrinkles. what's identifying is that we tend to come through it while not swing strain on the body.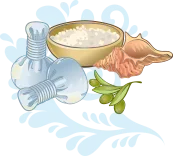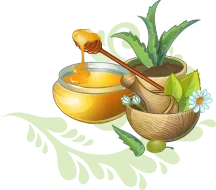 Objectives and Goals
Achieve flawless, wrinkle-free, and healthy skin in a holistic and nourishing manner under the guidance of our doctors.
Understand the Imbalances that have caused poor health of your skin and the way to stop them in future.
Continue to achieve your ideal skin even after the end of your program, through diet, lifestyle and supplements provided by us.
Obtain balanced Agni (digestive fire) by resetting your body's physiology and start digesting food and nutrients better for achieving radiance from within.
Recommended for
People with dry, patchy skin or acne
People who have healthy skin but are looking for improved skin health and appearance.
People who are aiming for a holistic inner glow.
People who suffer from unhealthy eating practices and ineffective lifestyles
Methodology
With the science of authentic Ayurveda, we can help you achieve a healthy and radiant skin. We accomplish it with: Daily consultations with Vaidyas (Ayurveda Doctors) Digestion assessment followed with a Food Plan & Personalised Health Plan Studying the underlying reasons for the poor condition of your skin. Measurement and monitoring of weight and body composition Daily Yoga sessions, both personalised Individual Training & Group Sessions Lifestyle recommendations and activities that promote learning New healthy habits Lifestyle and routine analysis with personalized solutions that promote healthy skin and ideal metabolism Introduction to inhouse manufactured Ayurveda supplements and combination herbs to boost skin health and natural body balance. Knowledge sessions on Ayurvedic Principles of body balance, natural weight loss and eating right Ayurvedic recipes and cooking classes.
Anti-Ageing and Inner-Radiance Programme for your Skin
Book Now